Quebec is known for its hydroelectricity, which is the source of most of the power produced in the province. In fact, 94% of Quebec's electricity comes from hydro and 5% from wind, while biomass, geothermal, oil, natural gas and solar combined represent approximately 1%. 
The transmission network operated by the provincial utility, Hydro-Québec, stretches over 34,000 km, making it the most extensive grid in North America. Climate change has impacts on the electricity sector and can affect production capacity, transmission infrastructure as well as user demand. 
Electricity production in Quebec by fuel type (2019)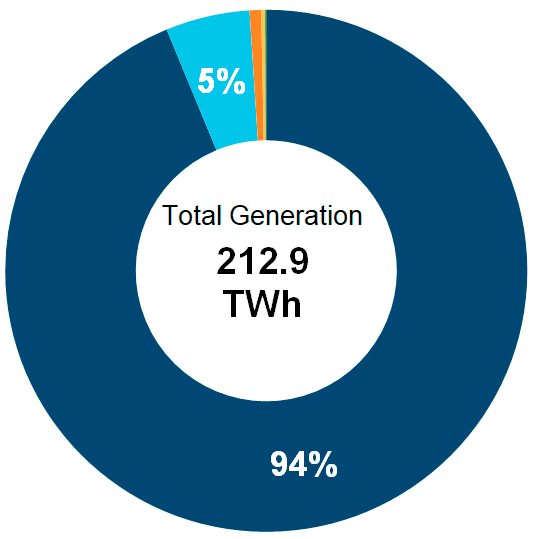 Source: Canada Energy Regulator (2022). Provincial and Territorial Energy Profiles – Quebec. (Page viewed Sept. 27, 2022)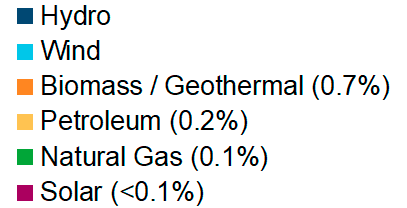 Throughout the world, the energy used to produce electricity and heat is often sourced from hydrocarbons such as oil, coal and natural gas. The combustion of these hydrocarbons is a source of greenhouse gases (GHGs), which contribute to climate change. In this context, transitioning to renewable energy is a key solution to addressing climate change.